Liquid (liquid) biopsy is the collection and evaluation of tumor material obtained non-surgically from body fluids such as blood, saliva, urine, feces, cerebrospinal fluid and acid. Extracellular free DNA is found in blood and other body fluids (urine, saliva, etc.). Today, genetic analysis of free-circulating extracellular tumor DNA is considered as a noninvasive cancer marker.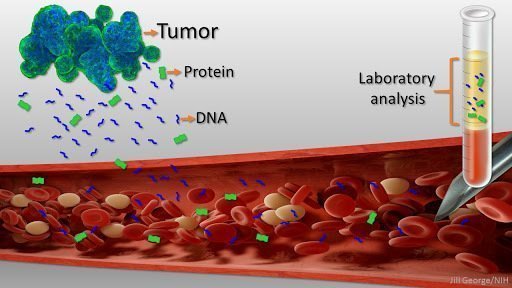 The definitive diagnosis of prostate cancer is made by tissue biopsy. In suspicious cases, liquid biopsy can be used to assist the diagnostic methods used, especially in people with high PSA. In liquid biopsy, markers specially prepared for this procedure are used.
Liquid biopsies in the urine are also used to assist radiological diagnostic methods such as mpMRI, which are frequently used in today's urology. Thus, it can be revealed more clearly in which patients a biopsy will be needed for tissue diagnosis.
The most important advantage of liquid biopsy is that it can be performed without any intervention. Current patient follow-up guidelines recommend the use of liquid biopsies.